DC Roosendaal
Surface
5,700 SQM
Floor load
50 kN/ SQM
Free height
7.0 m - 12.2 m
Dock ratio
1/950 SQM
Availability
Q3 2024
DC Roosendaal is a prime building directly alongside the A17 (Moerdijk – Roosendaal) on the Borchwerf Business Park. The building is BREEAM Excellent certified, with use of lots of greenery, glass and sustainable materials which creates a functional building with a pleasant working environment.
It's location along the A17 motorway in the Borchwerf Business Park makes DC Roosendaal not only visible, but also easily accessible by the directly adjacent motorway junction. Roosendaal is strategically located between the major seaports of Rotterdam (50 km) and Antwerp (40 km) at the junction of the A17 (Moerdijk-Roosendaal) and A58 (Vlissingen – Breda – Tilburg – Eindhoven) motorways which makes the whole of mainland-Europe easily reachable.
Borchwerf is one of the largest and most modern Business Parks in West Brabant, the most sought-after logistics region of the Netherlands. The business park accommodates all types and sizes of blue-chip companies such as DHL, CEVA, Lidl and Primark. The area is carefully planned and equipped with everything needed for successful business.
Please visit www.dcroosendaal.nl for more information.
Impressions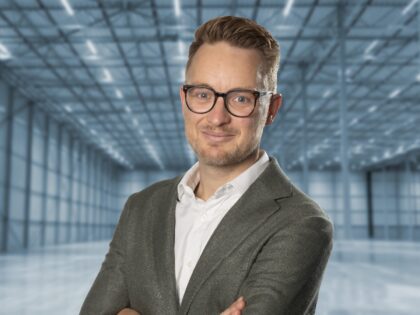 Mark is Dutch with over 15 years of experience in asset, leasing & property management. Mark is the go-to guy when it comes to identifying new tenants and together with Jay making sure that they are properly taken care of. Mark has let and managed over 1,000k sqm of space.
Partner | Commercial
+31 6 154 658 60
mark.vanprooijen@evolutionre.eu
Let's link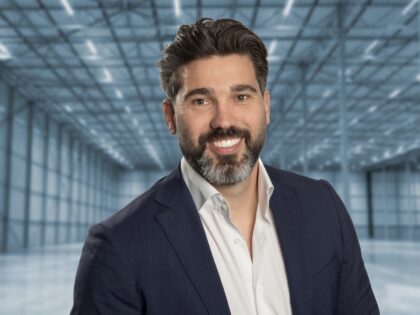 Jay is Dutch and has more than 8 years of experience in Asset Management and Business Development. Jay identifies development opportunities and works with Mark to make sure our projects are let as soon as possible.
Partner | Commercial
+31 (0) 6 125 138 32
jay.lelie@evolutionre.eu
Let's link